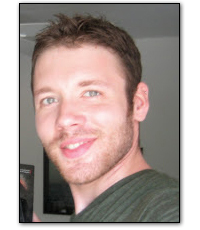 I am an Associate Professor of Biology at a Midwestern liberal arts university by day. I earned my PhD in Biology from FSU by recovering the "Tree of Life" for rays, skates and their relatives, and am broadly trained in vertebrate biology and evolution. My teaching duties involve courses in human anatomy and physiology with cadaver labs, biodiversity, and biological literature and communication.
I am a freelance artist by night. I have done commissioned book covers, album art, website graphics, and logos. Nearly every year, I honor Halloween with an art Project.
I am serious about my fishes, the annual rollercoaster of my Houston Astros and Texans, weird and speculative fiction, and proper Tex-Mex.
Finally, my alter ego "Dr Hustle" may well be the raddest beertender in the QC.

COMMISSIONS
I can be contracted for artwork; please email me at iceandshadows [at] gmail.com. Selected commissioned works are posted in my PORTFOLIO, with clients including:
LeClaire Community Library
Frances Banta Waggoner Community Library